Exploring the Best Casio Watches: A Comprehensive Guide
The name Casio has come to be associated with timepieces. It has been established for more than 70 years and is a reputable brand in the sector. This article will examine Casio watches in more detail and discuss what makes them unique. Before delving into some of the most often asked queries concerning Casio watches, we'll first examine the history of the company. This includes details regarding Casio solar watches, the location of the watchmaker, whether the watches are water-resistant, and their price range. We'll also talk about the various types of Casio watches that are offered for both men and women, such as antique versions, G-Shock watches, and watches in gold and green. Let's begin by learning more about this venerable watch company.
Casio Watches: Quality and Durability
Casio watches have a solid reputation for being high-end and long-lasting. Since the 1974s, Casio has been manufacturing watches and has kept up with technological advancements with each new model. The use of hard materials, such as resin and stainless steel, in Casio watches is one of the primary elements influencing their durability. Casio watches are made of durable materials that can withstand wear and tear.
The incorporation of cutting-edge technologies like solar power and atomic timekeeping is another important aspect of Casio watches. Due to its practicality and environmental friendliness, Casio's solar-powered watches are a popular option. Sunlight is converted into energy by solar cells and then stored in rechargeable batteries. As a result, there is no longer a requirement for frequent battery replacement.
Moreover, Casio sells watches equipped with atomic timekeeping technology, which enables the watch to synchronize with radio signals and maintain precise timekeeping. Those who frequently move time zones will find this function to be especially helpful..
Overall, Casio watches are a dependable and long-lasting option for daily wear thanks to their blend of robust materials and cutting-edge technology.
Casio Solar Watches: Are They Any Good?
Modern technology is used in Casio solar watches to deliver dependable and long-lasting electricity to the timepiece. These timepieces have solar panels built right into them, which use sunlight to recharge the battery. With the help of solar technology, you may stop often changing your batteries, which will save you money and cut down on waste.
The durability of Casio solar watches is one of its key benefits. With the right upkeep and care, they can last for many years. They are also environmentally friendly and help you lower your carbon footprint. However, some users might discover, particularly in low light situations, that the charging period is greater than with conventional battery-powered timepieces.
A Casio solar watch is a great option if you spend a lot of time outside or in areas with strong sunlight. They are also perfect for people who desire a watch that is dependable, durable, and needs little upkeep. A conventional battery-powered watch might be a better choice for you if you spend the majority of your time indoors or in dim light, though.
Casio Watches: Water Resistance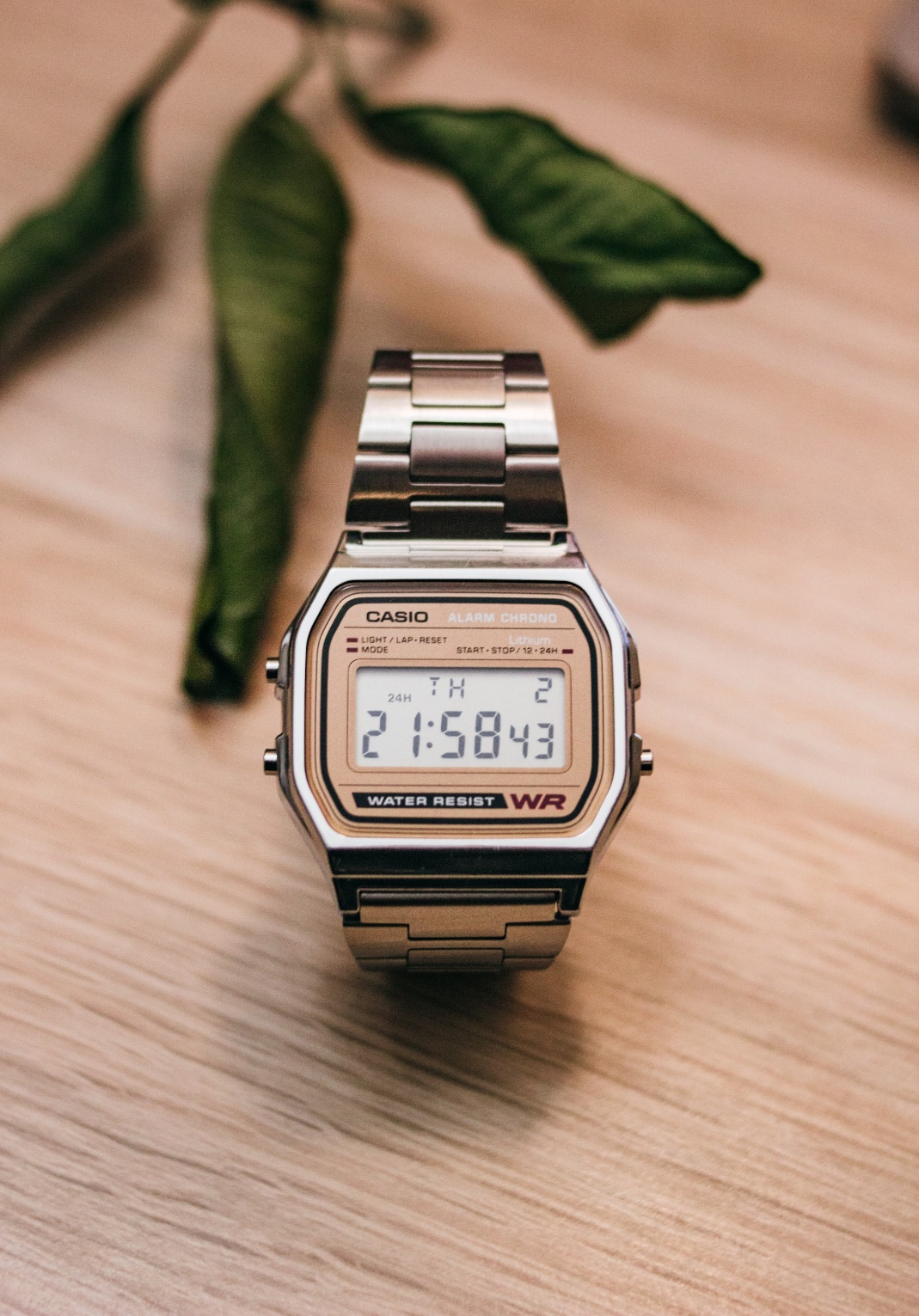 Casio watches are made to be water-resistant and appropriate for a variety of activities that involve water. The International Organization for Standardization (ISO) rating determines the degree of water resistance of Casio watches. It's crucial to keep in mind that not all Casio watches are similarly water resistant.
While certain Casio watches can endure depths of up to 200 meters or more, others are water-resistant up to 50 meters. Before using your Casio watch for water sports, it's critical to check its water resistant rating.
Swimming and snorkeling are both acceptable activities for Casio watches with a 50-meter water resistance rating, however diving is not. For recreational scuba diving, timepieces with a water resistance rating of 100 meters are appropriate, while watches with a value of 200 meters or higher are appropriate for professional diving.
It's also advised to make sure the watch's buttons and crown are shut tightly before submerging it in water. In order to avoid harming the watch's components, it is also crucial to rinse the watch with fresh water after being exposed to saltwater.
Casio Watches for Men and Women
Men's and women's watches are available from Casio in a variety of styles. To accommodate various interests and demands, the company offers a range of features, styles, and sizes.
Popular Casio watch models for men include the G-Shock brand, which is renowned for its durable construction and tough design. The G-Shock line has numerous variants with a range of features, including solar-powered batteries, shock resistance, and water resistance. The Edifice series, which has slick and elegant designs, and the Pro Trek line, which is made for outdoor enthusiasts and includes technologies like GPS and altitude monitoring, are other well-liked Casio watch models for men.
Casio has a selection of timepieces for ladies that blend fashion and function. Popular models include the Baby-G line, which has vibrant designs and can withstand water, and the Sheen line, which has classy and feminine designs and includes features like Bluetooth connectivity and solar-powered batteries. The G-Shock range also has attractive women's models in smaller sizes.
It's crucial to get a Casio watch that has both the functionality and the style that best suit your requirements and tastes.
Casio Watches: FAQs
Q: Are Casio solar watches any good?
A: Yes, Casio solar watches are good. They are known for their accuracy, durability, and reliability. Casio solar watches can last for years without requiring battery replacements, which is one of the reasons they are popular among watch enthusiasts.
Q: Where are Casio watches made?
A: Casio watches are manufactured in Japan, Thailand, and China. Casio is a Japanese company, but they have production facilities in different parts of the world.
Q: Are Casio watches waterproof?
A: Yes, Casio watches are waterproof. However, the level of water resistance varies depending on the model. Casio watches are labeled according to their water resistance levels, and you should check the user manual to know the level of water resistance for your particular model.
Q: Are there vintage Casio watches?
A: Yes, there are vintage Casio watches that are popular among collectors and watch enthusiasts. Vintage Casio watches are usually from the 70s, 80s, and 90s and are known for their unique designs and features.
Q: What is the price of a Casio G-Shock watch?
A: The price of a Casio G-Shock watch varies depending on the model and features. G-Shock watches can range from under € 34.90 to over €7500. The most popular G-Shock watches are usually priced between €100 to €300.
Casio Watches: Conclusion
In conclusion, Casio watches are renowned for their excellence, longevity, and cutting-edge features that accommodate various fashions and tastes. For those looking for a watch that does not require frequent battery changes, Casio solar watches are a dependable and environmentally friendly choice. Moreover, Casio watches are available in a range of water resistance levels appropriate for various water sports. Both men and women can select from a variety of Casio watches with various features and aesthetics. Although Casio watches have a range of pricing ranges, their quality, dependability, and features make them a good value. In the end, Casio has made a name for itself as a brand that is both practical and stylish, providing timepieces that are durable and meet a range of purposes.